ABOUT US
Hi! I'm Dr. Gillian Velmer, a licensed speech-language pathologist based out of New Jersey, USA. I work full-time in public schools and am the founder of Sing Aphasia.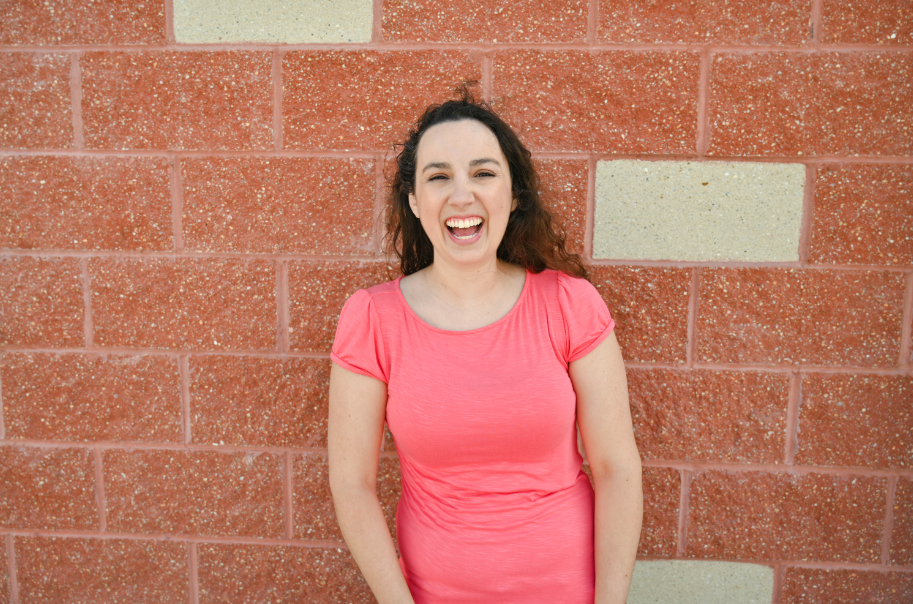 A small dream of directing my own aphasia choir in 2013 has grown into aspirations of teaching people with aphasia to sing all over the world. 
I studied music at Westminster Choir College in Princeton, New Jersey. When I took a course on the anatomy and physiology of the voice, I was inspired to look into the field of Speech-Language Pathology. As a graduate student at Kean University in New Jersey, I first learned about aphasia and wondered how I could use music to help.
I started my first aphasia choir for my clients at Kean University's Center for Communication Disorders in 2013. My master's thesis was on successful methodologies and practices of aphasia choirs around the world. I was fortunate and grateful to return to Kean University for my doctorate, where I was able to resume my research on aphasia choirs under the guidance of Dr. Mary Jo Santo Pietro.
At the start of the 2020 pandemic, I was contacted by Trent Barrick, a Board-Certified music therapist in Florida and owner of Neuro Music Therapy, LLC, who had an idea: he wanted to create a virtual aphasia choir video. As soon as I heard his plans, I knew I wanted to be involved.
I spent the summer of 2020 recruiting participants for a virtual aphasia choir project and I reached six continents -- Sing Aphasia went international in a matter of weeks! Since then, I have hosted live Zoom choir rehearsals for participants all over the world - I am literally "teaching the world to sing!" We were so excited for the premiere of our first International Aphasia Choir video in November 2020. We hope our video inspires, motivates, and connects. We are currently in production of our next video.
Due to international recognition and positive feedback from participants and their families, Sing Aphasia decided to pursue nonprofit status. We are thrilled to share that we were approved as a 501(c)(3) in November 2021.  With this status, we hope to continue our collaboration with Neuro Music Therapy, LLC on more choir videos, in addition to oferring our signature Sing Aphasia Chorus and additional virtual musical opportunities for participants, such as music bingo, history of musical theatre, and songwriting clubs. Your donations help us provide sponsorships/scholarships for our members.
We are always happy to meet new friends. Join a class today! If you don't identify as someone with aphasia, you are welcome to join as well! Friends, family, and allies are welcome to join this supportive environment. We also welcome all ideas from directors of aphasia choirs around the world. Take a look around! We can't wait to meet you.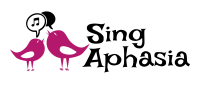 Why the birds in our logo? Despite bad weather or what happened the day before, birds wake up each morning to try again and sing a new song. We were inspired by words from Don McLean: "The birds like leaves on Winterwood, Sing hopeful songs on dismal days. They've learned to live life as they should. They are at peace with nature's ways."