Board of Directors

President
Andrea Cuevas (she/her/ella) - Andrea Cuevas is currently the Director of Marketing & Communications at Hartford Stage in Connecticut and a very proud first-generation Bolivian-American.
Throughout her career, Andrea has built creative and welcoming ways to share the arts with a wide range of audiences and pledges to continue finding ways to break down barriers so that everyone is welcome to engage with cultural projects.
She has served on the planning committees for the APAP (Association of Performing Arts Professionals) and Thrive Arts Conferences, as well as volunteered for the New Jersey Theater Alliance's marketing and strategic planning committees. She also served on the executive committee for the New Jersey Arts & Culture Administrators of Color Network, on Tessitura's Community DEAI (Diversity, Equity, Accessibility, and Inclusion) Advisory Committee, and as a mentor for Tessitura's Early Career Development Program and for students in the Bronx via her alma mater, Fordham University.
She earned a BA from Fordham in Communications & Media Studies (Journalism) with minors in Theater and French, and an MBA in Arts & Cultural Management from The Paris School of Business and IESA (Institut d'Etudes Supérieures des Arts) International.
She is thrilled to be working alongside an incredible team at Sing Aphasia as Board President and cannot wait for all the exciting projects that are planned for 2022.

Treasurer
Austin Brecht (he/him) - Austin is currently the Business Manager at McCarter Theatre Center in Princeton, New Jersey, and has held this role since 2018. Previously, he worked in varying roles with McCarter beginning in 2016, as well as with George Street Playhouse in New Brunswick. Holding a BFA in Theatre Performance from Kean University, Austin knows firsthand the joy and community that performing with an ensemble of peers creates and fosters. He is honored to be an inaugural member of the board with Sing Aphasia, working to lift the organization and its members to new heights!

Secretary
Michaela Fibraio is currently pursuing her masters degree at New York Medical College for Speech-Language Pathology. She earned her BA at Kean University where she began volunteering for Sing Aphasia as the group's guitarist, and is now secretary of the board. She is so excited to learn from the other talented and experienced board members, and is honored to be part of an amazing organization.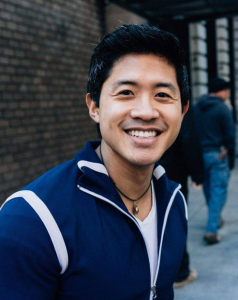 Matthew Knickman is proud to serve on the board of Sing Aphasia alongside so many wonderful friends and colleagues. For the past 11 years he has been a member of the Grammy-award winning ensemble, Chanticleer. Born in Korea, Matthew started singing as a boy soprano at St. Stephen's Cathedral Choir of Men and Boys in Harrisburg, Pennsylvania. He holds degrees in vocal performance and pedagogy from Westminster Choir College. He has also performed with Les Violons du Roy et La Chapelle de Québec, Early Music New York, Choir of Trinity Wall Street, Clarion Choir, Saint Thomas Choir of Men and Boys, Opera Company of Philadelphia, Opera Theatre of Weston, Spoleto Festival U.S.A., Fuma Sacra, Philadelphia Bach Festival, and Carmel Bach Festival. Recently, he has performed as a soloist with Santa Clara Chorale, San Jose Chamber Orchestra, and Symphony Silicon Valley. When not singing, Matthew enjoys strawberry ice cream, is an exercise and nutritional science enthusiast, and revels in eating comfort foods around the world. Buen Camino!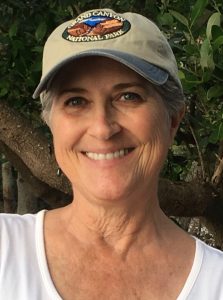 Christine Jones-Daboll - A self-described lifelong learner, Christine is a former teacher of secondary Social Studies and Drama. Currently, Christine is a Speech-Language Pathologist (SLP), on leave from her position as a practitioner in multiple rural school districts in Colorado's San Luis Valley. Christine's hobbies include singing, cooking, gardening, camping and whitewater rafting. Her background as a singer and as an SLP led her to volunteer as a board member with Sing Aphasia, and she is proud that her own parents are now members of the choir as well!