In the News
Please check our social media for updated news stories featuring Sing Aphasia and other
amazing aphasia choirs around the world!
December 2020: Featured on the Somerset Hills Harmony website. Click the photo to read more!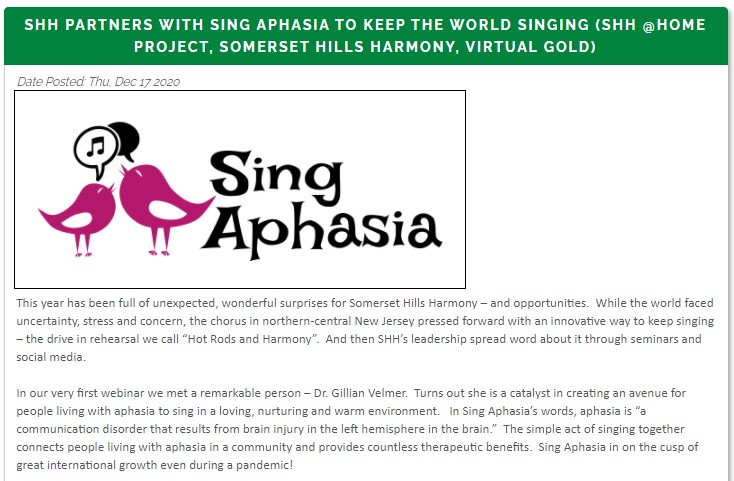 December 2020: "Music can help break through the isolation of people living with aphasia, it relieves linguistic obstacles, and joins people." The Hungarian Aphasie Association wrote a beautiful article on Sing Aphasia's meetup with Hangadó Énekegyüttes! Click the photo to read the entire article! English translation is at the bottom.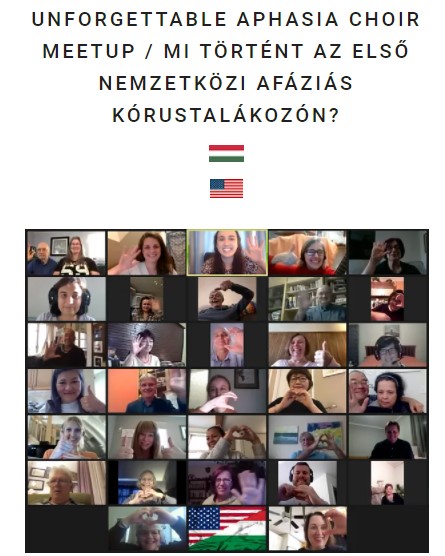 November 2020: A photo from Sing Aphasia's parking lot rehearsal was featured in the Today Show's Sunday Spotlight. Our parking lot rehearsals are hosted by our amazing friends at Somerset Hills Harmony! Click the photo to learn more about car choirs!